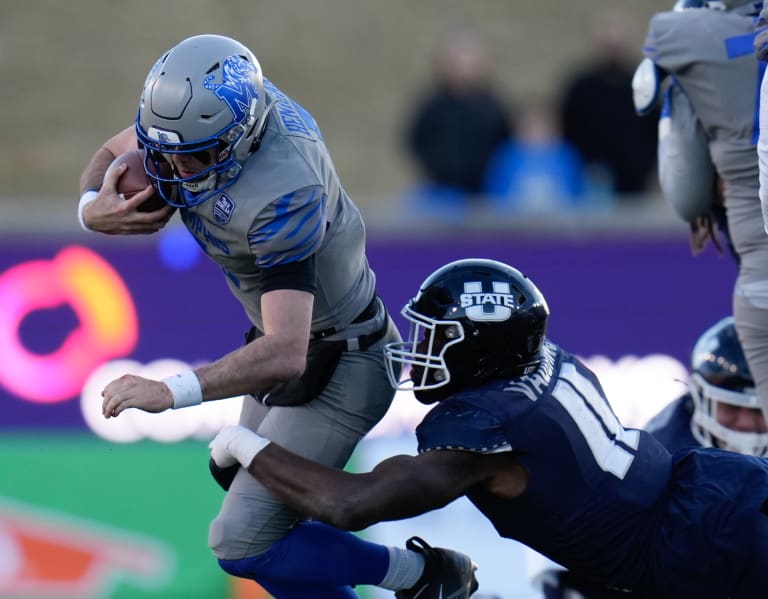 Rivals Transfer Portal – Transfer Portal's Best Available: Defensive ends
The first transfer window has closed, but there are still plenty of available players in the portal who could provide an impact for their next school. Today, Rivals.com looks at the best defensive ends on the board.
BEST AVAILABLE: QB | RB | WR | OL | DT
TRANSFER SUPERLATIVES: SEC | Big 12 | Big Ten | Pac-12
RIVALS TRANSFER PORTAL: Transfer portal team rankings formula explained | Transfer portal player ranking | Transfer Tracker | Latest news | Message board
*****
Jesus Gibbs, Towson
Gibbs might be the best FCS player remaining in the portal. The 6-foot-4, 275-pound defensive end is coming off a breakout season in which he recorded 44 tackles, including eight for a loss and five sacks, to go with seven quarterback hurries and a forced fumble.
Gibbs signed with South Carolina as a three-star offensive guard in 2018. He redshirted in his first semester with the Gamecocks before transferring to Towson.
Last fall, Gibbs was included in The Athletic's "College football Freaks List," which features 100 of the nation's most athletic players. That came after an offseason in which he recorded a vertical jump of 37 inches, a broad jump of 10 feet and a 10-yard split of 1.58 seconds. He also bench presses 400 pounds.
Gibbs has one year of eligibility remaining.
*****
Mario Eugenio, Cincinnati 
Eugenio signed with Cincinnati as the No. 219 overall player and No. 16 weakside defensive end in the 2022 class but failed to see the field during his debut season last year. In November, he was arrested on three charges of sexual imposition, leading to his suspension from the team.
Despite the tumultuous start to his college career, Eugenio still offers plenty of upside moving forward. The 6-foot-3, 245-pound pass rusher racked up 38 sacks in high school and has the tools to carry that production to the college level if he can add a bit more bulk to his frame. He has four years of eligibility remaining.
*****
Byron Vaughns, Utah State
Listed at 6-foot-4 and 225 pounds, Vaughns is undersized at the defensive end position. However, that didn't stop him from putting up a solid season for Utah State last year.
Vaughns started nine games over 11 appearances at defensive end for the Aggies, recording 56 sacks, including 8.5 tackles for a loss and two sacks. He also led the team with nine quarterback hurries and forced and recovered a fumble.
Vaughns signed with Texas as a three-star recruit in the 2018 class. He spent years with the Longhorns before joining Utah State in 2021. He has one year of eligibility remaining.
*****
Kevonte Henry, Oklahoma
After flipping to Oklahoma from Michigan on National Signing Day last year, Henry did not see the field last season. The 6-foot-4, 214-pound edge rusher left the team in November before entering his name in the transfer portal on Dec. 8.
A former three-star recruit, Henry played on both sides of the ball for Leuzinger High School in Los Angeles, serving as a running back and a defensive lineman. During his senior year, he recorded 65 tackles, including 26 stops for a loss and 12.5 sacks, while also returning a fumble 86 yards for a touchdown. He has four years of eligibility remaining.