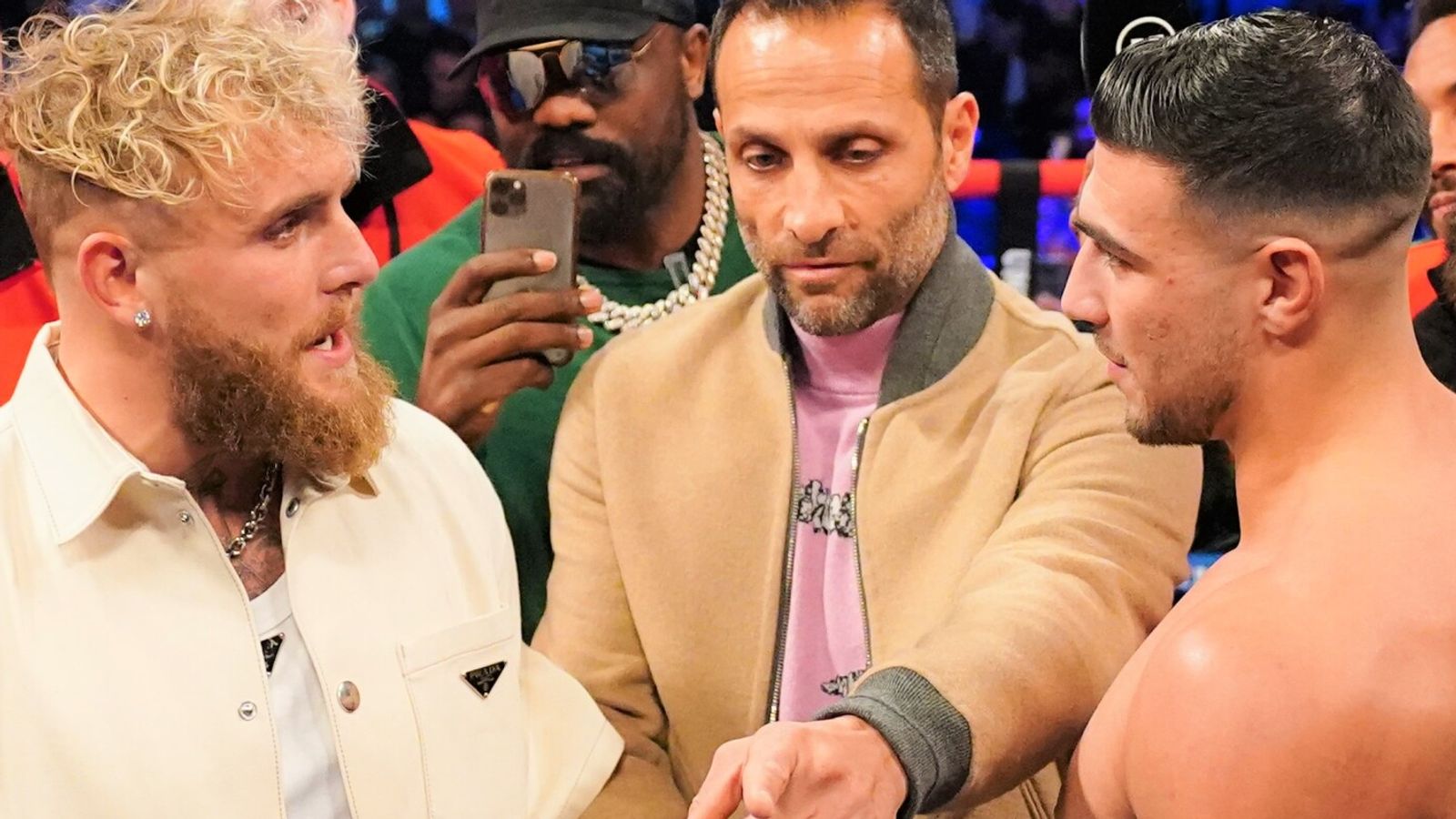 Jake Paul vs Tommy Fury winner being world ranked is 'just a debacle,' says Gary Logan | Boxing News
Granting the Jake Paul vs Tommy Fury winner a world ranking would be "a debacle," says former fighter, boxing trainer and pundit Gary Logan.
The WBC announced that they would give Jake Paul a place in their world rankings at cruiserweight if he beat Tommy Fury, the younger brother of WBC heavyweight champion Tyson Fury.
It's a surprising move as Paul, a Youtuber turned prizefighter, has so far only beaten another influencer, a basketball player and MMA fighters in his boxing bouts.
Jake Paul says his upcoming fight against Tommy Fury is a 'stepping stone' in his quest to become world champion.

He's also been boxing at catchweights between light-heavy and cruiserweight.
"It's not even at cruiserweight against a decidedly smaller man and he gets a world ranking," Logan told Sky Sports.
"It's just a debacle. Nothing about it makes any sense to me. How does he get a world ranking when he's not boxed anyone near a world ranking as a cruiserweight? Tommy Fury is not a cruiserweight."
Fury, like Paul, is an unbeaten prospect so this is a well-matched bout in itself.
Jake Paul calls out Tommy Fury for skipping the press conference for their upcoming fight, then squares off with heavyweight Derek Chisora

But Logan considers it far too soon to be putting the winner in at world level.
"What does that say to other fighters?" Logan questioned.
"It doesn't matter who you fight. If we choose to, we will rank you.
"You don't have to justify it, you don't have to fight anybody decent as long as you carry enough YouTube clout, which is what they're saying.
"It's just a joke. It shows you the power of YouTube, which is a very, very scary thing. Because people are just not being realistic about these fighters.
"I've got no doubt that Jake Paul prepares well for his contests and trains hard. But he's not been in there against anybody who we can say is a modicum of a true professional boxer. He literally hasn't boxed a professional boxer. [He has] no amateur background.
Tommy Fury says that he will teach Jake Paul a lesson and show that he isn't a real boxer when they go head to head on February 26 in Saudi Arabia.

"The writing's on the wall at some point as to how much he's going to get embarrassed when he does fight someone that's half-decent. Not even half-decent."
"A shambles. I'm so disheartened by it," Logan concluded. "I think it just flies in the face of what goes on in the past.
"I know times change but the level of your ability should always be judged. I've heard about being manoeuvred into a world ranking – but this takes the biscuit."