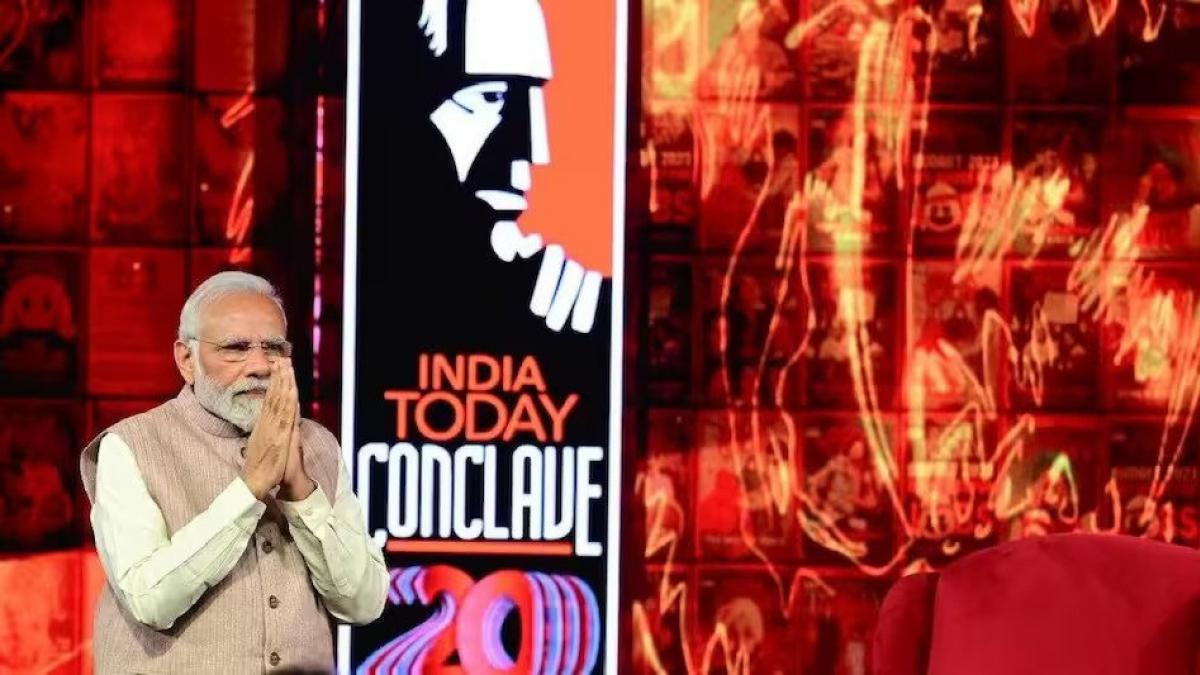 India Today Conclave 2023: Feeling inspired after PM Modi's speech, says Hero MotoCorp Chairman Pawan Munjal
Pawan Munjal, chairman and MD of Hero MotoCorp on Sunday said that he was awe-inspired by PM Modi's speech at India Today Conclave. 
"Very inspiring to listen to Honourable PM Modi's address at India Today Conclave. He truly outlined 'India's Moment' by highlighting the milestones from the first 75 days of 2023-from historic green budget and inauguration of airport in Shivamogga to world's largest river-cruise and Bangalore-Mysore expressway." Munjal said in a statement.
He lauded the Modi government's work since 2014 as it has taken India to the table of global leadership. "I have been to many conclaves, but this one has left me totally energised and inspired," he added.
Prime Minister Narendra Modi on Saturday delivered the keynote address at India Today Conclave 2023, saying India has shown the world democracy can deliver.
There is a competition now among countries to return stolen artefacts to India, and this is a reflection of the 'India Moment', said Modi on Saturday
"Nations today are returning artefacts stolen from here. That's the India moment," PM Modi said.
"Magnificent developments in infrastructure, economy, and digital sectors made in the last 75 days proudly show that it is India's moment," he said.
PM Modi began his speech by saying that it was fantastic to see that the Conclave's topic was 'The India Moment,' and he congratulated India Today Group for selecting the theme. "Prominent economists, analysts, and thinkers from around the world are unanimous in their belief that this is India's moment," Modi said.
Also Read: India has shown the world democracy can deliver, says PM Modi