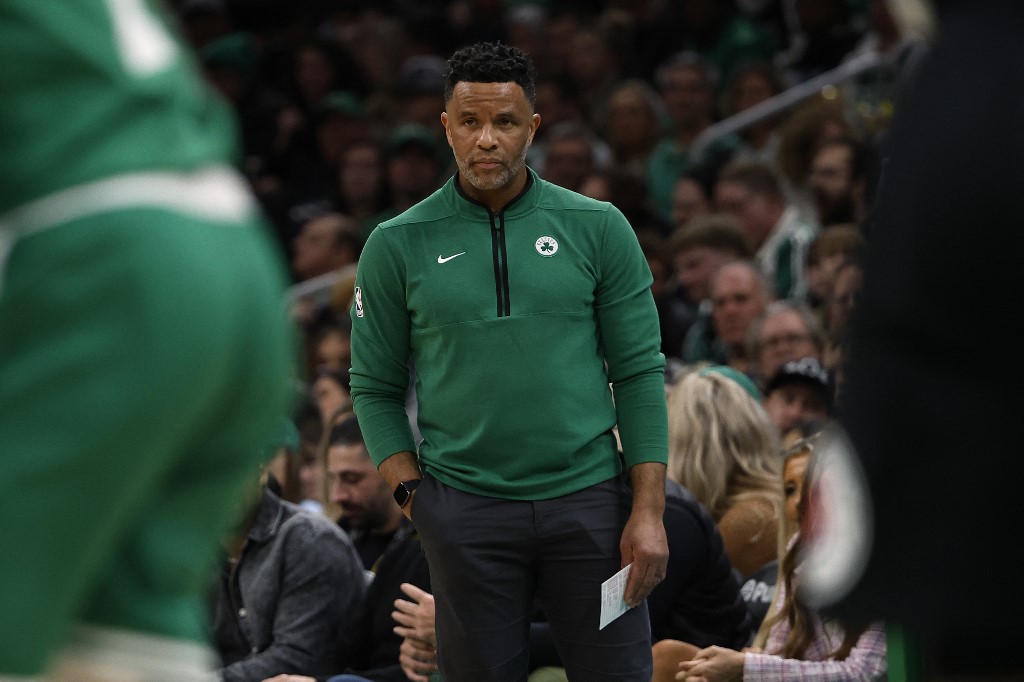 Georgia Tech hires Damon Stoudamire as coach
Georgia Tech hired Boston Celtics assistant Damon Stoudamire as its next head coach on Monday.
Stoudamire, 49, was in his second season with Boston after serving as the head coach at Pacific for five seasons, with a 71-77 record from 2016-21.
"It is an incredible honor to be entrusted with leading such a tradition-rich program," Stoudamire said in a news release. "I am excited to get to work with the goal of consistently having our team compete at the championship level that we all know we can and should compete at. I'm proud to represent Georgia Tech and can't wait to walk out of the tunnel and onto the floor at the Thrillerdome in front of our fans."
A point guard and who played 13 seasons in the NBA, Stoudamire replaces Josh Pastner at the ACC program. Pastner was fired Friday after seven seasons and a 109-114 record, including 15-18 this season.
"Coach Stoudamire's success and credibility as a player and coach at both the collegiate and professional levels make him a great fit to lead our program," Georgia Tech athletic director J Batt said in a news release. "He will serve as an outstanding mentor on and off the court and will attract talented student-athletes to The Flats. We could not be happier to welcome Coach Stoudamire to the Georgia Tech family."
Stoudamire has also worked as an assistant coach at Memphis (2011-13, 2015-16), his alma mater Arizona (2013-15) and with the NBA's Memphis Grizzlies (2009-11).
Drafted No. 7 overall by Toronto in 1995, Stoudamire was the Rookie of the Year in 1995-96 and averaged 13.4 points, 6.1 assists and 3.5 rebounds in 878 games (793 starts) with the Raptors, Portland Trail Blazers, Grizzlies and San Antonio Spurs.
Anthony Wilkins had been named interim coach at Georgia Tech after the Yellow Jackets fired Pastner.
RELATED STORIES
Read Next
Subscribe to INQUIRER PLUS to get access to The Philippine Daily Inquirer & other 70+ titles, share up to 5 gadgets, listen to the news, download as early as 4am & share articles on social media. Call 896 6000.
TAGS:
For feedback, complaints, or inquiries, contact us.